DUI Background Information
Georgia is one of many states that require DUI Risk Reduction type classes after DUI conviction. If you've been arrested, convicted or not, it's always a good idea to take a DUI course at a state approved DUI school. You show the judge you're willing to change and work with the state, its often a great "good will" move even if you've not yet been convicted. Courses are only 20 hours and cost a state set price of $287, pennies compared to DUI lawyer costs!
Roswell / Alpharetta's State Approved DUI School: Dickerson Driving & DUI School
To get started all you will need to do is give Dickerson a call at 404-567-5669 to schedule your state requirement pre-class assessment survey. Classes themselves are held every weekend, usually starting Friday evening for your convience. You can also go ahead and register to reserve your spot online, but you'll still need to complete the assessment survey at least 24 hours before class begins, so don't forget to call and schedule it! Dickerson Driving has some of the nicest locations in Georgia, rest assured you're in good hands!

View Dickerson Driving School Inc in a larger map
Roswell / Alpharetta DUI Resources
Dickerson Driving's Alpharetta DUI School is your simple choice for DUI Risk Reduction class in the North Fulton / Alpharetta and Roswell area.

They have over 50 years experience helping Georgia Drivers stay safe on the road - be prepared for whatever lies ahead.
Recommended DUI School
DUI School
Alpharetta DUI School
Georgia DDS

Call to Schedule an Appointment!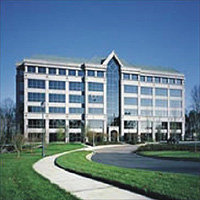 Dickerson Driving & DUI School
300 Colonial Center Parkway
Suite 100
Roswell, GA 30076
404-567-5669